Vertical Endeavors Twin Cities Bouldering
Climbing, fitness, and yoga! Vertical Endeavors–Twin Cities Bouldering is a cutting-edge indoor climbing, yoga, and fitness center serving the Twin Cities community. Bouldering is a specific style of climbing where the climbs are short, unroped, and technical. People of all abilities can challenge themselves and have a blast! The facility features 18,000 square feet of bouldering walls along with a full fitness area and yoga studio. We welcome youth in our facility with supervision.
Take on a great work out and come experience the excitement of rock climbing in the Twin Cities.
Training + Fitness by
Eric Hörst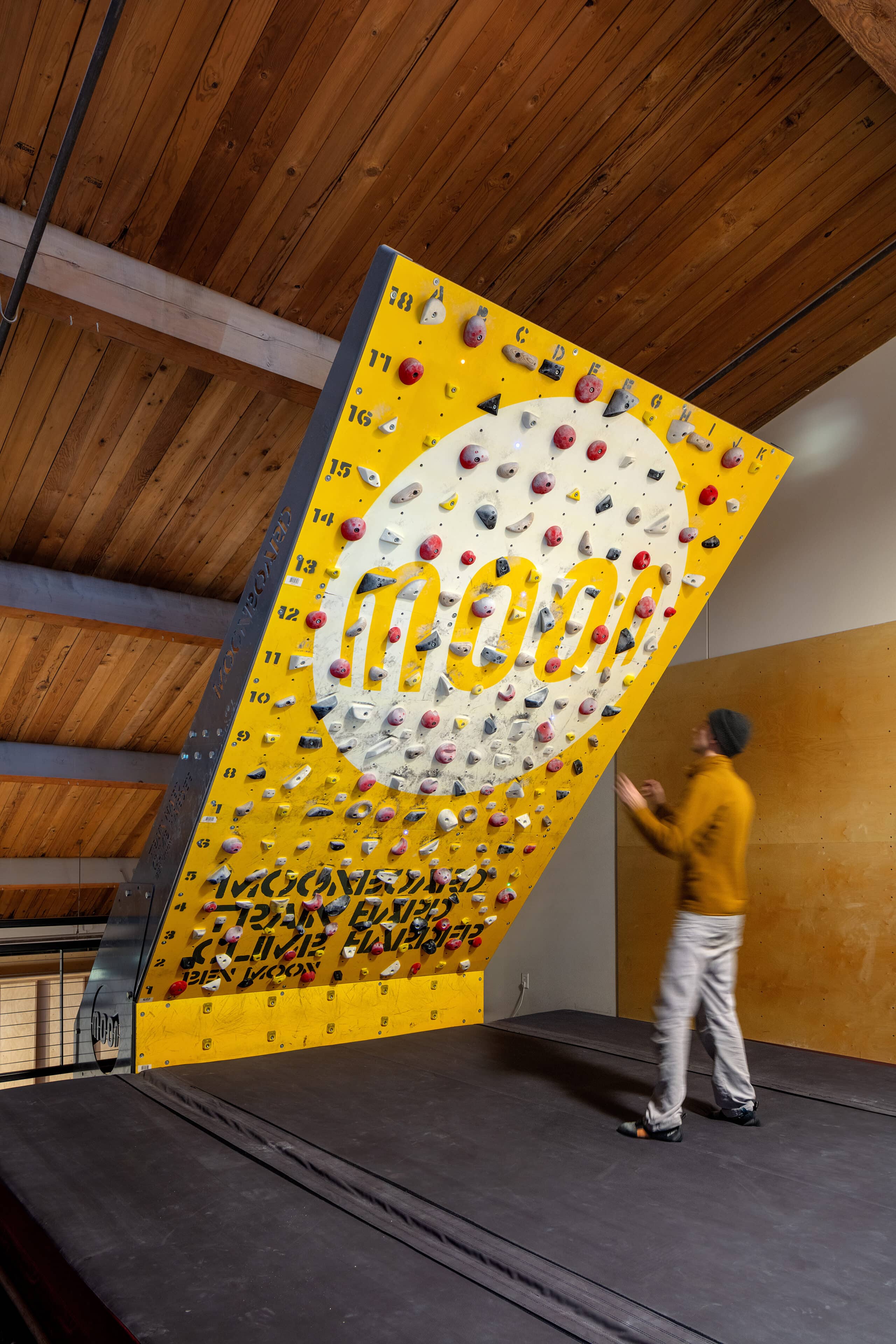 ADDRESS
2550 Wabash Avenue,
Saint Paul, Minnesota 55114
Regular Hours
Monday–Saturday: 10AM–10PM
Sunday: 10AM–6PM
Members Only
Monday-Saturday: 8AM-10AM
4th of July: Closed
Thanksgiving Day: Closed
Christmas Eve: 10AM–4PM
Christmas Day: Closed
New Years Eve: 10AM–6PM
New Years Day: 10AM–10PM
Since: 2017 About Me: I spent the first 20 years of my life in California and then started climbing after moving to Minnesota. That's the order that people usually do things in right? Right? Hometown: Livermore, CA Climbing Since: 2016 Favorite Type of Climbing: It's an even match between sport climbing and bouldering. Sport climbing is where I overcome fears and put a lot of trust in my belayer, bouldering is where I improve my skills. Favorite Climbing Area: Wanna Get Away Crag in Mt. Diablo. It's really removed if you wanna get away. What I love about climbing: Anyone can climb. Anyone can be given the tools to forge their own path on the wall. There's no one way to do any problem. Other Interests: Musical theater and singing (if Queen comes on over the speakers in the gym, I usually can't help but sing along) Interesting Facts: I have four siblings in four different states.
Climbing | Fitness | Yoga
YOGA CLASSES
Improving your strength, flexibility, and focus are a few of the many ways in which yoga can benefit people of all ages. Specifically for climbers, yoga is a great practice to help you climb harder and injury free. We offer a wide-range of yoga classes at our Vertical Endeavors–Twin Cities Bouldering facility that are perfect for climbers and beyond!
FITNESS CLASSES
We offer a variety of fitness classes at VE–Twin Cities Bouldering that provides you with a structured, professionally delivered training plan aimed at helping you increase your base fitness level. Each class will provide you with a  well-rounded workout which is designed to increase your overall fitness, strength, mobility, and endurance for climbing. 
All participants must sign our Liability Waiver and Rules Agreement.