Vertical Endeavors Twin Cities Bouldering
Climbing, fitness, and yoga! Vertical Endeavors–Twin Cities Bouldering is a cutting-edge indoor climbing, yoga, and fitness center serving the Twin Cities community. Bouldering is a specific style of climbing where the climbs are short, unroped, and technical. People of all abilities can challenge themselves and have a blast! The facility features 18,000 square feet of bouldering walls along with a full fitness area and yoga studio. We welcome youth in our facility with supervision.
Take on a great work out and come experience the excitement of rock climbing in the Twin Cities.
Training + Fitness by
Eric Hörst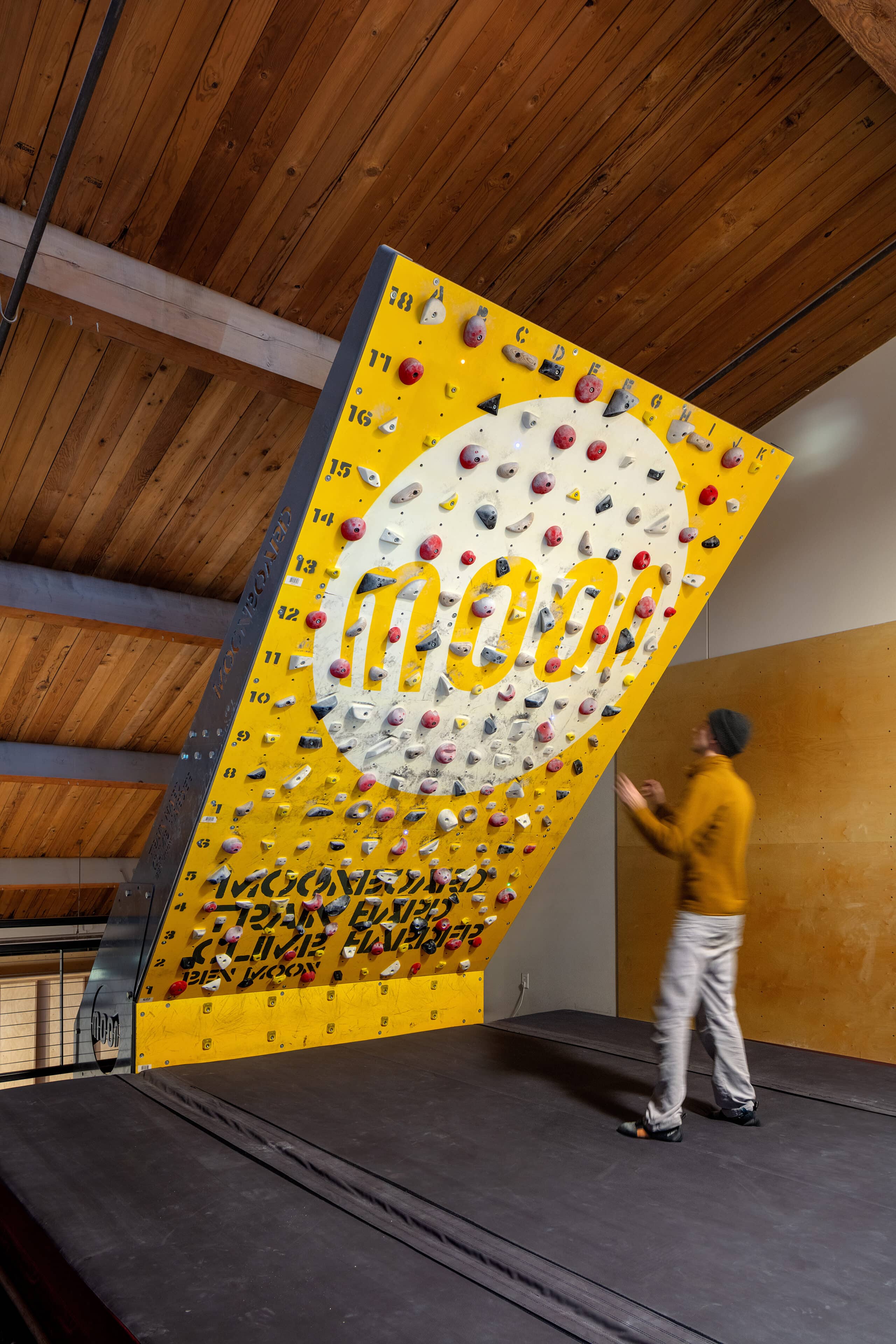 Address

2550 Wabash Avenue
Saint Paul, Minnesota 55114
Since: 2019 About Me: The one thing you should know about me is, I like talking about fishing more. Hometown: Des Moines, Iowa Climbing Since: Crimping since 2002 Favorite Type of Climbing: Low ball bouldering, all joking aside, I'm talking real low. Favorite Climbing Area: I do enjoy the boulders of Devils Lake, WI- the crew out there is constantly establishing and sharing new climbs. What I love about climbing: Finding new and/or trying out new areas. Other Interests: Besides fishing I am also interested in climbing short rocks. Interesting Facts: I often tell many very uninteresting stories.
Since: 2017
About Me: I spent the first 20 years of my life in California and then started climbing after moving to Minnesota. That's the order that people usually do things in right? Right?
Hometown: Livermore, CA
Climbing Since: 2016
Favorite Type of Climbing: It's an even match between sport climbing and bouldering. Sport climbing is where I overcome fears and put a lot of trust in my belayer, bouldering is where I improve my skills.
Favorite Climbing Area: Wanna Get Away Crag in Mt. Diablo. It's really removed if you wanna get away.
What I love about climbing: Anyone can climb. Anyone can be given the tools to forge their own path on the wall. There's no one way to do any problem.
Other Interests: Musical theater and singing (if Queen comes on over the speakers in the gym, I usually can't help but sing along)
Interesting Facts: I have four siblings in four different states.
Since: 2019
About Me: Probably outside or upside down, Jianna is a believer in the yoga mat as a laboratory: a place to explore and learn. Yoga and movement classes with Jianna pull from many movement modalities and aim to bridge the gap between traditional yoga asana and modern movement science. Most interested in things outside, she is an adventure partner, off the grid enthusiast, rookie slackliner, and climber.
Hometown: Spirit Lake, IA
Climbing Since: 2016
Favorite Type of Climbing: Bouldering
Favorite Climbing Area: Utah
What I love about climbing: The challenge against yourself – it's so easy to see growth and improvement!
Other Interests: Slacklining, eating tacos, finding the best camping spots
Interesting Facts: Tom's Diner by Suzanne Vega & DNA is my favorite song. Still unsure why, but I've got fond memories attached to it!
Since: 2016
About Me: Married for 16 years with 2 girls; 13 and 10. Climbing has been a major aspect of my life for almost 20 years. For many years I was focused on climbing harder and more aggressive lines. This has moved to a focus on the experience and enjoyment of the climb. This has led to longer less difficult climbs that have a cool feature or in an interesting setting.
Hometown: North Branch, MN
Climbing Since: 1998
Favorite Type of Climbing: Trad
Favorite Climbing Area: Yosemite
Best Climbing Story/What I love about climbing… To date my happiest moment climbing was when I topped out on Devils Tower in WY with my 12 year old daughter.
Other Interests: Camping & Backpacking
Interesting Facts: Owls can't turn their eyes.
Climbing | Fitness | Yoga
YOGA CLASSES
Improving your strength, flexibility, and focus are a few of the many ways in which yoga can benefit people of all ages. Specifically for climbers, yoga is a great practice to help you climb harder and injury free. We offer a wide-range of yoga classes at our Vertical Endeavors–Twin Cities Bouldering facility that are perfect for climbers and beyond!
FITNESS CLASSES
We offer a variety of fitness classes at VE–Twin Cities Bouldering that provides you with a structured, professionally delivered training plan aimed at helping you increase your base fitness level. Each class will provide you with a  well-rounded workout which is designed to increase your overall fitness, strength, mobility, and endurance for climbing. 
All participants must sign our Liability Waiver and Rules Agreement.