Vertical Endeavors Minneapolis
Vertical Endeavors–Minneapolis offers action-packed fun for the whole family! We are the Minneapolis' cutting edge climbing facility where people of all ages and abilities can challenge themselves and have a blast. We have fun programs for both adults and children including climbing camps.
Take on a great work out and come experience the excitement of rock climbing in Minneapolis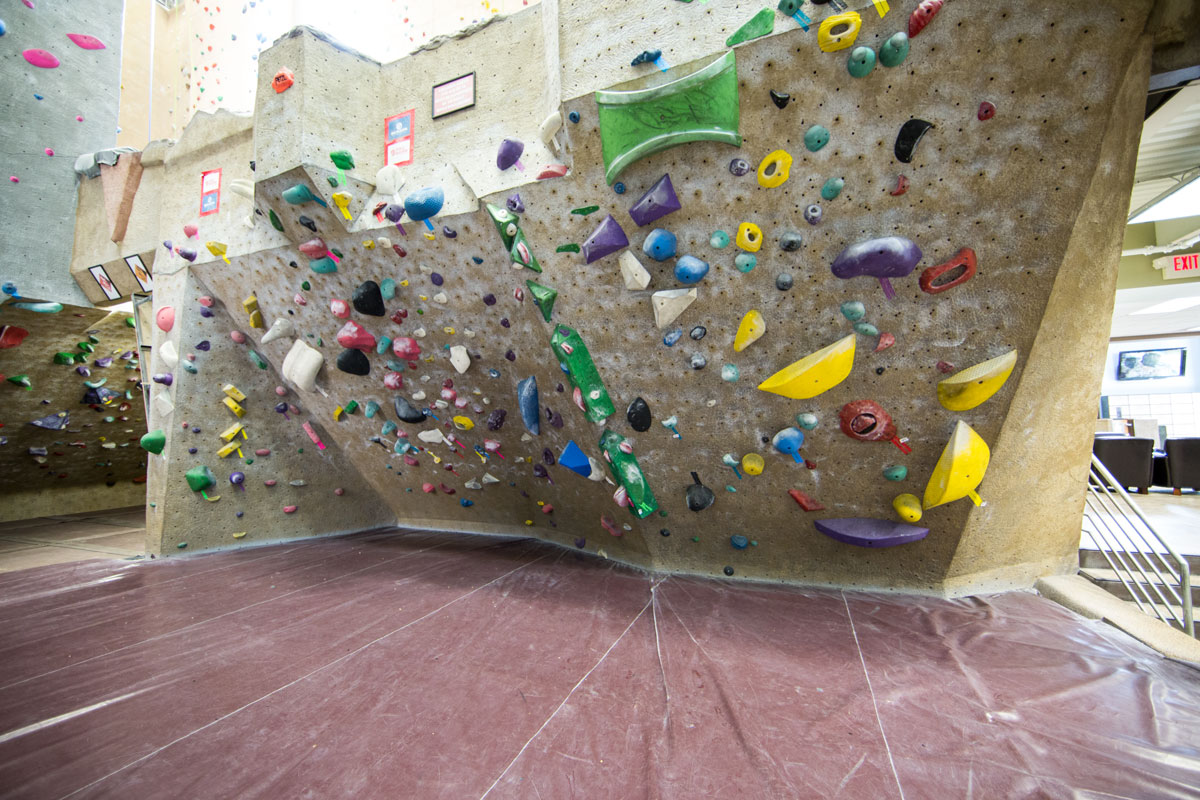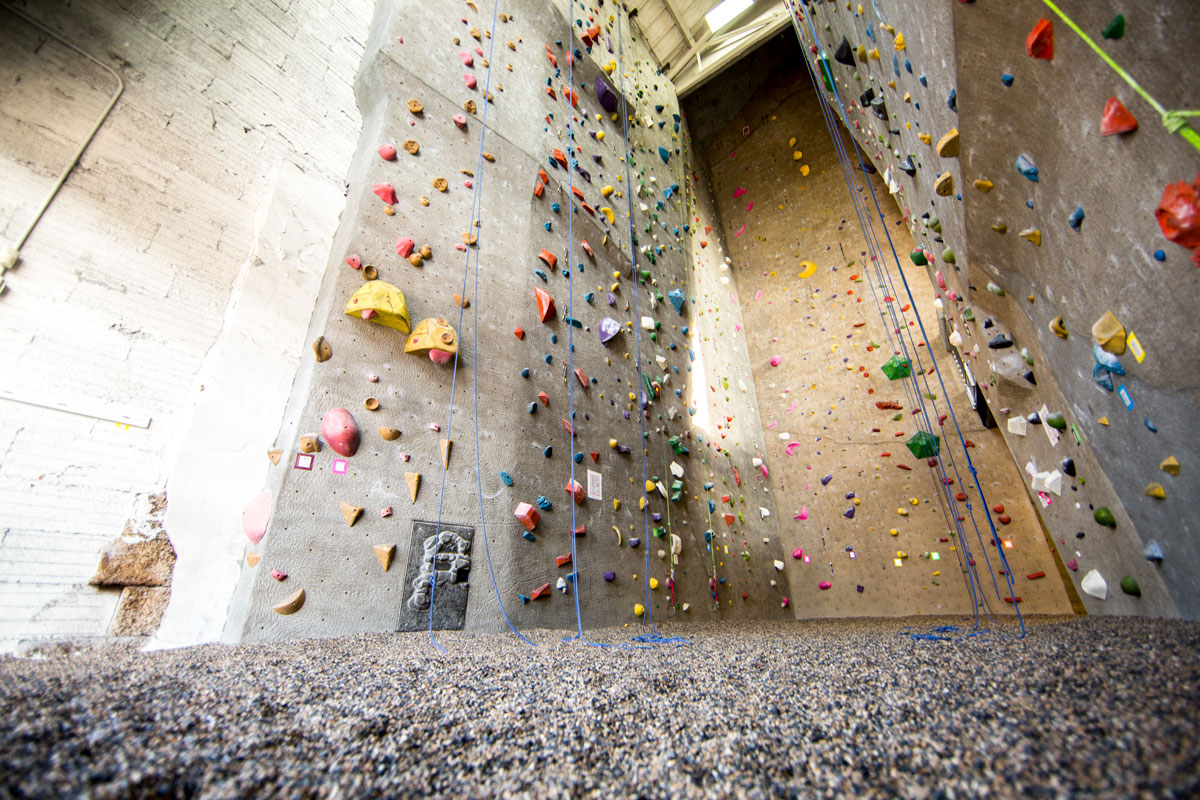 Address
2540 Nicollet Ave S
Minneapolis, MN 55404
Hours
Mon – Fri : 10 am – 10 pm
Sat – Sun : 10 am – 6 pm
4th of July : Closed
Thanksgiving Day : Closed
Christmas Eve : 10 am – 4 pm
Christmas Day : Closed
New Years Eve : 10 am – 6pm
New Years Day : 10 am – 10pm
Since: 2019 About Me: The one thing you should know about me is, I like talking about fishing more. Hometown: Des Moines, Iowa Climbing Since: Crimping since 2002 Favorite Type of Climbing: Low ball bouldering, all joking aside, I'm talking real low. Favorite Climbing Area: I do enjoy the boulders of Devils Lake, WI- the crew out there is constantly establishing and sharing new climbs. What I love about climbing: Finding new and/or trying out new areas. Other Interests: Besides fishing I am also interested in climbing short rocks. Interesting Facts: I often tell many very uninteresting stories.
Since: 2019
About Me: Probably outside or upside down, Jianna is a believer in the yoga mat as a laboratory: a place to explore and learn. Yoga and movement classes with Jianna pull from many movement modalities and aim to bridge the gap between traditional yoga asana and modern movement science. Most interested in things outside, she is an adventure partner, off the grid enthusiast, rookie slackliner, and climber.
Hometown: Spirit Lake, IA
Climbing Since: 2016
Favorite Type of Climbing: Bouldering
Favorite Climbing Area: Utah
What I love about climbing: The challenge against yourself – it's so easy to see growth and improvement!
Other Interests: Slacklining, eating tacos, finding the best camping spots
Interesting Facts: Tom's Diner by Suzanne Vega & DNA is my favorite song. Still unsure why, but I've got fond memories attached to it!
Since: August of 2016
About Me: Climbing is my passion. I started climbing as a kid, but not in earnest until I started climbing weekly at the U of M until I graduated and went to St. Cloud State University. There I spent most of my time either in class, or at the rock climbing wall on campus. While there I started setting regularly. It was during the summer of 2013 that I started working at Vertical Endeavors as a camp counselor.  After college I taught high school and middle school math in Stillwater and Minneapolis, all the while maintaining a part time job at Vertical Endeavors. In the summer of 2016 I was excited to accept a full time position at Vertical Endeavors and work more closely with my passion.
Hometown: Plymouth MN
Climbing Since: 2005
Favorite Type of Climbing: Any climbing that gets me outside
Favorite Climbing Area: Robinson Park, Sandstone MN.
What I love about climbing:  I love how climbing combines problem solving with physical activity. What's more is that the challenge is personal. You are competing against another person or another team you are competing against yourself. The other climbers are just other people on the same journey as you, so you get to bond with them over the moves, rather than building animosity or rivalries. That isn't to say that can't happen in climbing but it's not as common as it is in other sports.
Other Interests: Backpacking, biking, cooking, reading, running and teaching.
Interesting Facts:  I prefer biking to driving, in fact when I went to school in St. Cloud I would bike home to Plymouth to visit family and friends. Also, I love spicy food despite being born and raised in Minnesota  – not just Minnesota spicy, thai spicy is mild to me.
Since: 2011
About Me:  I am mostly sarcastic and often inquisitive. I am curious and built on a restless set of bones that I try to push into movement and new ground. I don't know which way on a baby is up, but I can find the spot on just about any animal that needs a scratch the most. I enjoy being outside, laughing until my gut aches, traveling, and well-timed quips.
Hometown: Minneapolis, MN
Climbing Since: 2007
Favorite Type of Climbing: Multi-pitch Trad Climbing (or any kind of multi-pitch climbing)
Favorite Climbing Area: Red Rocks, Red River Gorge
What I love about climbing: It introduces you to a whole new way to look at failure, it forces you to problem-solve, and it teaches you about risk-taking. It also is surrounded by this amazing community of which to be a part. There's rarely a feeling of competing against others; just with them, and with yourself. Climbing fosters a relationship that requires hunger and drive and a steady acceptance to move with rather than against and that is what I love about it. It also offers you an opportunity to see truly extraordinary places from a pretty unique perspective. If offers you travel, motivation, a healthy lifestyle, patience, challenges, and victories. And as tempting as it is to keep something this good to yourself, having the ability to teach other aspiring climbers how to responsibly, ethically, and uniquely interact with the outdoors is a pretty great experience.
Other Interests: Photography, backpacking, hiking, writing, gymnastics, skiing, camping, reading, cheese-sampling, wise-cracking, list-making, swashbuckling, dancing out my awkwardness, fake moustaches, tea.
Interesting Facts:
1. I consider any day not spent cuddling with animals a waste. I've wasted a lot of days…
2. Amy Poehler is for sure my spirit animal.
3. Interesting facts should never be acquired in list form.
Since:2014
About Me: I don't always dyno, but when I do, I dynosoar. (terrible, yet so good)
Avid mattress back who spends most of his time slinging plastic or eating Cheezits. On the daily grind to supply the movement that sets the mood for any and all climbers! Can't find me in the gym? My son and I are lost in a boulder field. Don't come find us. Have a question about that sick project? Don't hesitate to ask me for the beta I won't give you. : )
Hometown: Indianapolis
Climbing Since: 2013
Favorite Type of Climbing: anything that doesn't involve an axe
Favorite Climbing Area: southern Illinois
What I love about climbing: it never lets up
Other Interests:  photography/ reading/ the occasional bubble bath (are these allowed to carry humor?)
Interesting Fact: It's possible to send a route and finish a large pizza at the same time.
Plan a group visit!
Rock climbing in Minneapolis for you! Vertical Endeavors–Minneapolis offers options for groups big and small. Bring your group in to experience the thrill of climbing. No experience is necessary and there is no age limit. We offer climbing for all ages and abilities!
Take a Lesson!
Do you want to advance to the next level? We offer lessons for those committed climbers. A lesson with one of our staff members will open you up to new techniques and possibilities in the climbing world. We offer lessons in Basic Top Rope Skills, Movements + Technique, and Sport Lead Climbing. We also offer personalized Private Lessons so that you can work one on one with a knowledgeable instructor on how to advance your skill set.
All participants must sign our Liability Waiver and Rules Agreement.