Vertical Endeavors Minneapolis
Vertical Endeavors–Minneapolis offers action-packed fun for the whole family! We are the Minneapolis' cutting edge climbing facility where people of all ages and abilities can challenge themselves and have a blast. We have fun programs for both adults and children including climbing camps, climb teams, leagues and more.
Take on a great work out and come experience the excitement of rock climbing in Minneapolis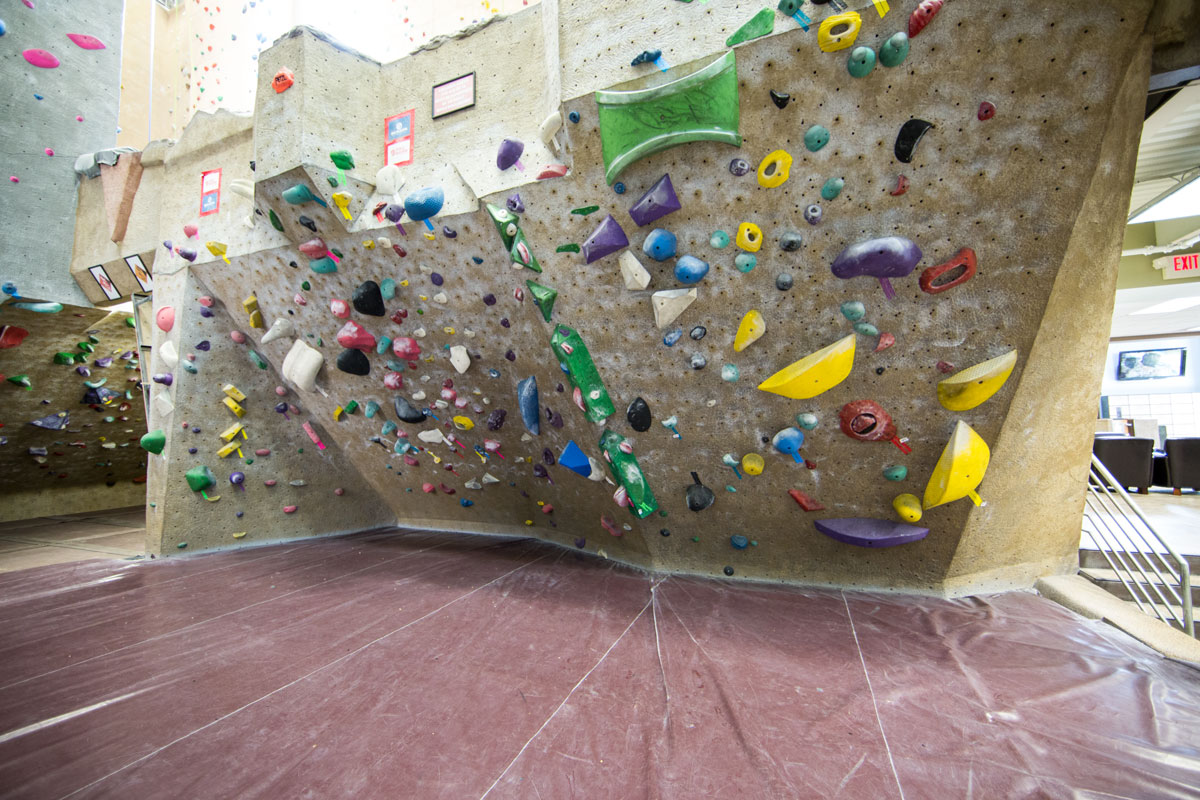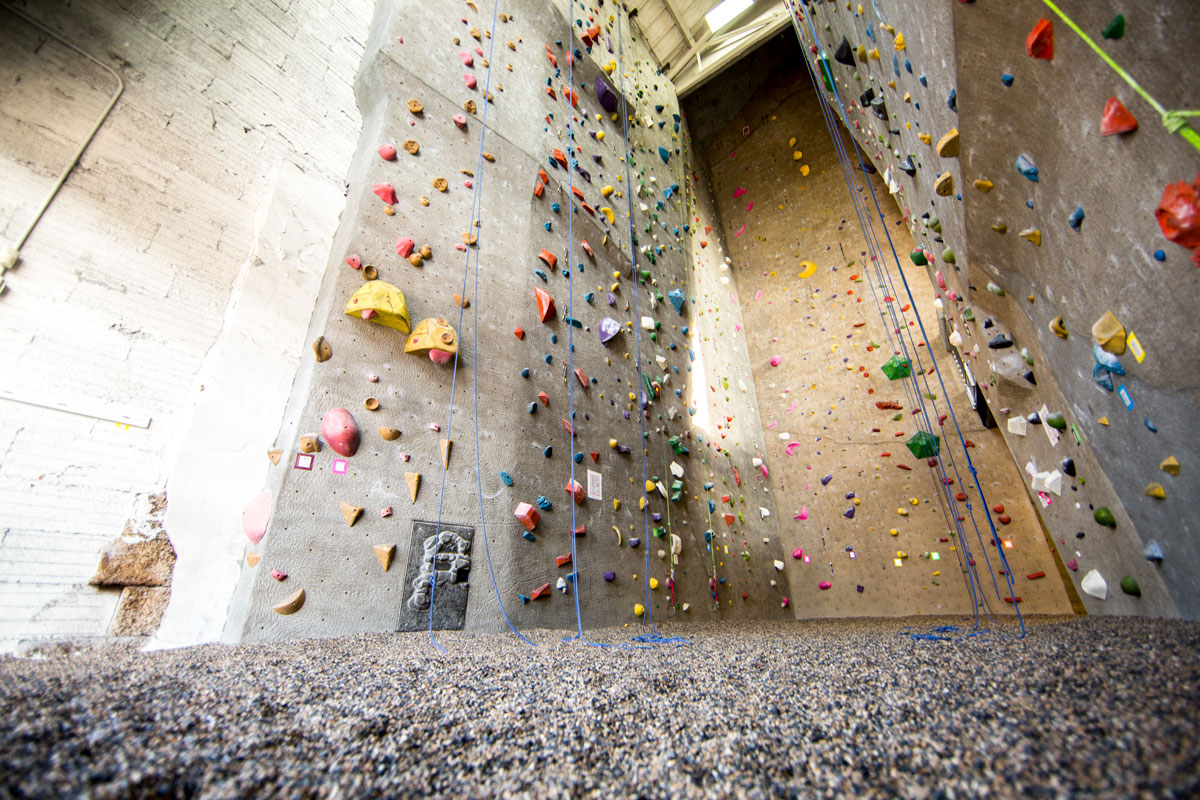 Since: 2021

About Me: Grew up in Anoka, then moved to Southern California when I was 19. It was there that I discovered the wonders of rock climbing. It has been my obsession ever since.

Hometown: Anoka, Minnesota

Climbing Since: 2004

Favorite Type of Climbing: Bouldering

Favorite Climbing Area: Lost Rocks- Klamath, CA

What I love about climbing: Movement and Technique

Other Interests: Making Planted Aquariums, Terrariums and Vivariums

Interesting Facts: : I enjoy raising Poison Dart Frogs
Since: 2019
About Me: The one thing you should know about me is, I like talking about fishing more.
Hometown: Des Moines, Iowa
Climbing Since: Crimping since 2002
Favorite Type of Climbing: Low ball bouldering, all joking aside, I'm talking real low.
Favorite Climbing Area: I do enjoy the boulders of Devils Lake, WI- the crew out there is constantly establishing and sharing new climbs.
What I love about climbing: Finding new and/or trying out new areas.
Other Interests: Besides fishing I am also interested in climbing short rocks.
Interesting Facts: I often tell many very uninteresting stories.
Since: 2019
About Me: Probably outside or upside down, Jianna is a believer in the yoga mat as a laboratory: a place to explore and learn. Yoga and movement classes with Jianna pull from many movement modalities and aim to bridge the gap between traditional yoga asana and modern movement science. Most interested in things outside, she is an adventure partner, off the grid enthusiast, rookie slackliner, and climber.
Hometown: Spirit Lake, IA
Climbing Since: 2016
Favorite Type of Climbing: Bouldering
Favorite Climbing Area: Utah
What I love about climbing: The challenge against yourself – it's so easy to see growth and improvement!
Other Interests: Slacklining, eating tacos, finding the best camping spots
Interesting Facts: Tom's Diner by Suzanne Vega & DNA is my favorite song. Still unsure why, but I've got fond memories attached to it!
Since: 2015
About Me: I began my climbing career in October 2008 with a trip to VE Saint Paul for the Thursday Night Meetup followed by a weekend of climbing at Taylors Falls and Red Wing. While I was hooked and began climbing at least a few times a month it was not until a friend gifted me a three month membership in the spring of 2011 that I started climbing several times a week. That summer I attended a route setting clinic at VE Saint Paul and joined the ranks of VE Setters. By the fall of 2012 I had worked my way on to the Minneapolis crew and was setting every chance I could get. As a setter I got to know all of the staff and many of our members. In 2014 I approached the Minneapolis facility manager and expressed an interest in becoming an employee. After year of discussing possible roles I was hired as the second assistant facility manager.
Hometown: Detroit
Climbing Since: 2008
Favorite Type of Climbing: I love it all but have to say trad and sport lead are my favorite types of climbing.
Favorite Climbing Area: For sport climbing I could spend years at Horseshoe Canyon and what Minnesota Climber does not love the Black Hills!
What I love about climbing: I love the adventure and the rush but have to say my favorite aspect of climbing is the community. What other industry could I work in where my best friends are my coworkers and customers?
Other Interests: When I am not climbing you can usually find me enjoying live music somewhere. The mosh pit at First Ave is a close second to taking whippers in my life of thrills! Oh, and I fancy myself an aspiring home brewer. Climbing music and beer, who could ask for more?
Interesting Facts: As a kid I traveled extensively throughout the south west with my parents including California, Arizona, Utah and Nevada. If someone had only tied me into a rope back then I may have never moved back to Michigan after high school and eventually found myself working at a climbing gym in Minnesota.
Plan a group visit!
Rock climbing in Minneapolis for you! Vertical Endeavors–Minneapolis offers options for groups big and small. Bring your group in to experience the thrill of climbing. No experience is necessary and there is no age limit. We offer climbing for all ages and abilities!
Take a Lesson!
Do you want to advance to the next level? We offer lessons for those committed climbers. A lesson with one of our staff members will open you up to new techniques and possibilities in the climbing world. We offer lessons in Basic Top Rope Skills, Movements + Technique, and Sport Lead Climbing. We also offer personalized Private Lessons so that you can work one on one with a knowledgeable instructor on how to advance your skill set.