Vertical Endeavors Minneapolis
Vertical Endeavors–Minneapolis offers action-packed fun for the whole family! We are the Minneapolis' cutting edge climbing facility where people of all ages and abilities can challenge themselves and have a blast. We have fun programs for both adults and children including climbing camps.
Take on a great work out and come experience the excitement of rock climbing in Minneapolis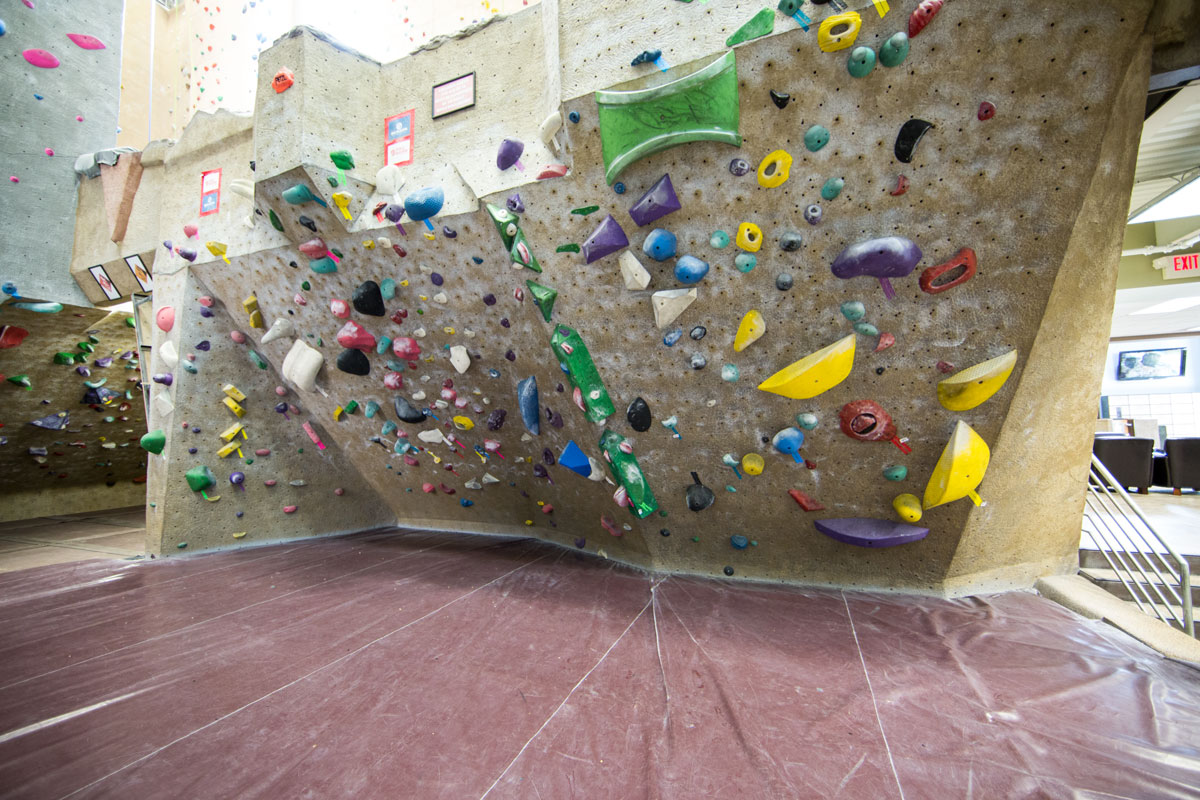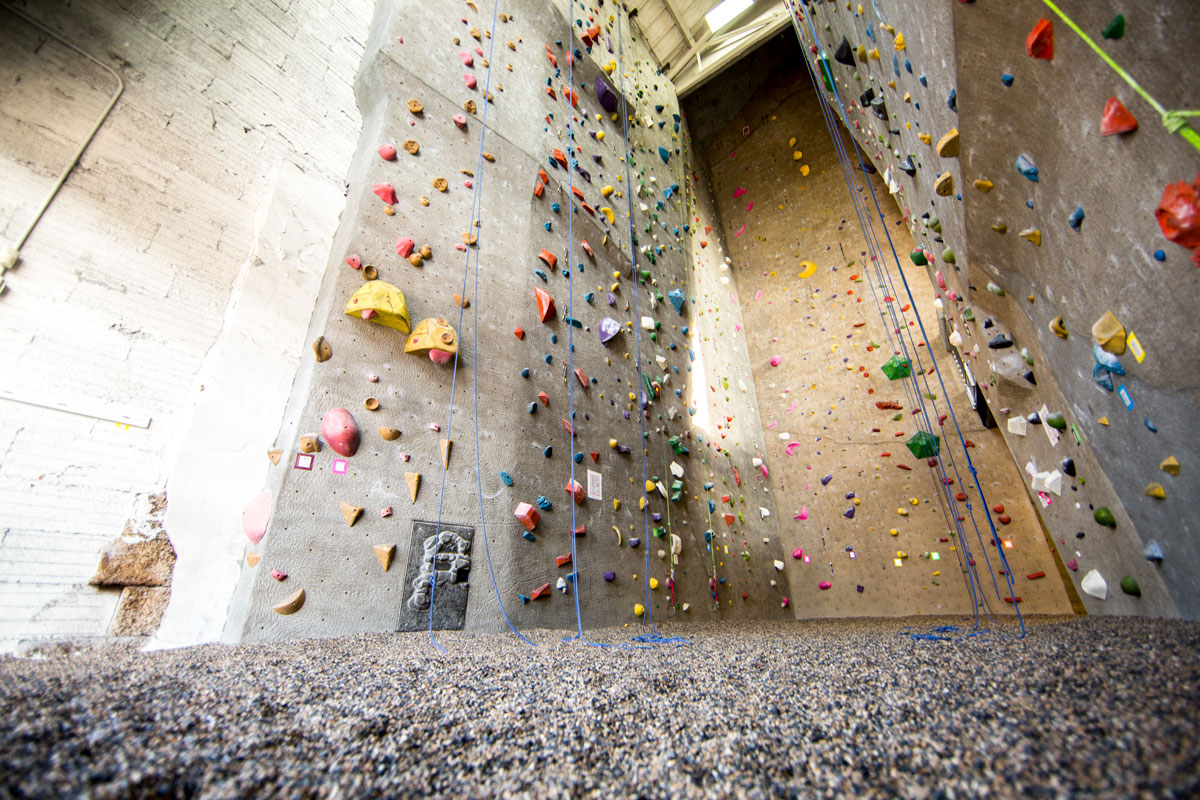 ADDRESS
2540 Nicollet Ave S
Minneapolis, MN 55404
4th of July: Closed
Thanksgiving Day: Closed
Christmas Eve: 10AM–4PM
Christmas Day: Closed
New Years Eve: 10AM–6PM
New Years Day: 10AM–11PM
Since: 2010 About Me: Born and raised in the Northwest Suburbs of Chicago although his heart belongs in the wilderness. Currently in the process of raising his daughter Linnea to become a new rock prodigy, or ballerina, with his wife Hannah. Hometown: Batavia, IL Climbing Since: 2006 Favorite Type of Climbing: Anything Outside Favorite Climbing Area: Smith Rock, OR What I love about climbing: The lifelong friendships and humorous stories. Oh and exposure. Gotta love exposure. Other Interests: Backpacking, Hockey, Skiing, golf Interesting Facts: Has a weakness for antipasto.
Since: August of 2016
About Me: Climbing is my passion. I started climbing as a kid, but not in earnest until I started climbing weekly at the U of M until I graduated and went to St. Cloud State University. There I spent most of my time either in class, or at the rock climbing wall on campus. While there I started setting regularly. It was during the summer of 2013 that I started working at Vertical Endeavors as a camp counselor.  After college I taught high school and middle school math in Stillwater and Minneapolis, all the while maintaining a part time job at Vertical Endeavors. In the summer of 2016 I was excited to accept a full time position at Vertical Endeavors and work more closely with my passion.
Hometown: Plymouth MN
Climbing Since: 2005
Favorite Type of Climbing: Any climbing that gets me outside
Favorite Climbing Area: Robinson Park, Sandstone MN.
What I love about climbing:  I love how climbing combines problem solving with physical activity. What's more is that the challenge is personal. You are competing against another person or another team you are competing against yourself. The other climbers are just other people on the same journey as you, so you get to bond with them over the moves, rather than building animosity or rivalries. That isn't to say that can't happen in climbing but it's not as common as it is in other sports.
Other Interests: Backpacking, biking, cooking, reading, running and teaching.
Interesting Facts:  I prefer biking to driving, in fact when I went to school in St. Cloud I would bike home to Plymouth to visit family and friends. Also, I love spicy food despite being born and raised in Minnesota  – not just Minnesota spicy, thai spicy is mild to me.
Since: 2011
About Me:  I am mostly sarcastic and often inquisitive. I am curious and built on a restless set of bones that I try to push into movement and new ground. I don't know which way on a baby is up, but I can find the spot on just about any animal that needs a scratch the most. I enjoy being outside, laughing until my gut aches, traveling, and well-timed quips.
Hometown: Minneapolis, MN
Climbing Since: 2007
Favorite Type of Climbing: Multi-pitch Trad Climbing (or any kind of multi-pitch climbing)
Favorite Climbing Area: Red Rocks, Red River Gorge
What I love about climbing: It introduces you to a whole new way to look at failure, it forces you to problem-solve, and it teaches you about risk-taking. It also is surrounded by this amazing community of which to be a part. There's rarely a feeling of competing against others; just with them, and with yourself. Climbing fosters a relationship that requires hunger and drive and a steady acceptance to move with rather than against and that is what I love about it. It also offers you an opportunity to see truly extraordinary places from a pretty unique perspective. If offers you travel, motivation, a healthy lifestyle, patience, challenges, and victories. And as tempting as it is to keep something this good to yourself, having the ability to teach other aspiring climbers how to responsibly, ethically, and uniquely interact with the outdoors is a pretty great experience.
Other Interests: Photography, backpacking, hiking, writing, gymnastics, skiing, camping, reading, cheese-sampling, wise-cracking, list-making, swashbuckling, dancing out my awkwardness, fake moustaches, tea.
Interesting Facts:
1. I consider any day not spent cuddling with animals a waste. I've wasted a lot of days…
2. Amy Poehler is for sure my spirit animal.
3. Interesting facts should never be acquired in list form.
Plan a group visit!
Rock climbing in Minneapolis for you! Vertical Endeavors–Minneapolis offers options for groups big and small. Bring your group in to experience the thrill of climbing. No experience is necessary and there is no age limit. We offer climbing for all ages and abilities!
Take a Lesson!
Do you want to advance to the next level? We offer lessons for those committed climbers. A lesson with one of our staff members will open you up to new techniques and possibilities in the climbing world. We offer lessons in Basic Top Rope Skills, Movements + Technique, and Sport Lead Climbing. We also offer personalized Private Lessons so that you can work one on one with a knowledgeable instructor on how to advance your skill set.
All participants must sign our Liability Waiver and Rules Agreement.