Vertical Endeavors Glendale Heights
Vertical Endeavors–Glendale Heights offers action-packed fun for the whole family! We are Glendale Heights' cutting edge climbing facility where people of all ages and abilities can challenge themselves and have a blast. We have fun programs for both adults and children including summer climbing camps.
Take on a great work out and come experience the excitement of rock climbing in Glendale Heights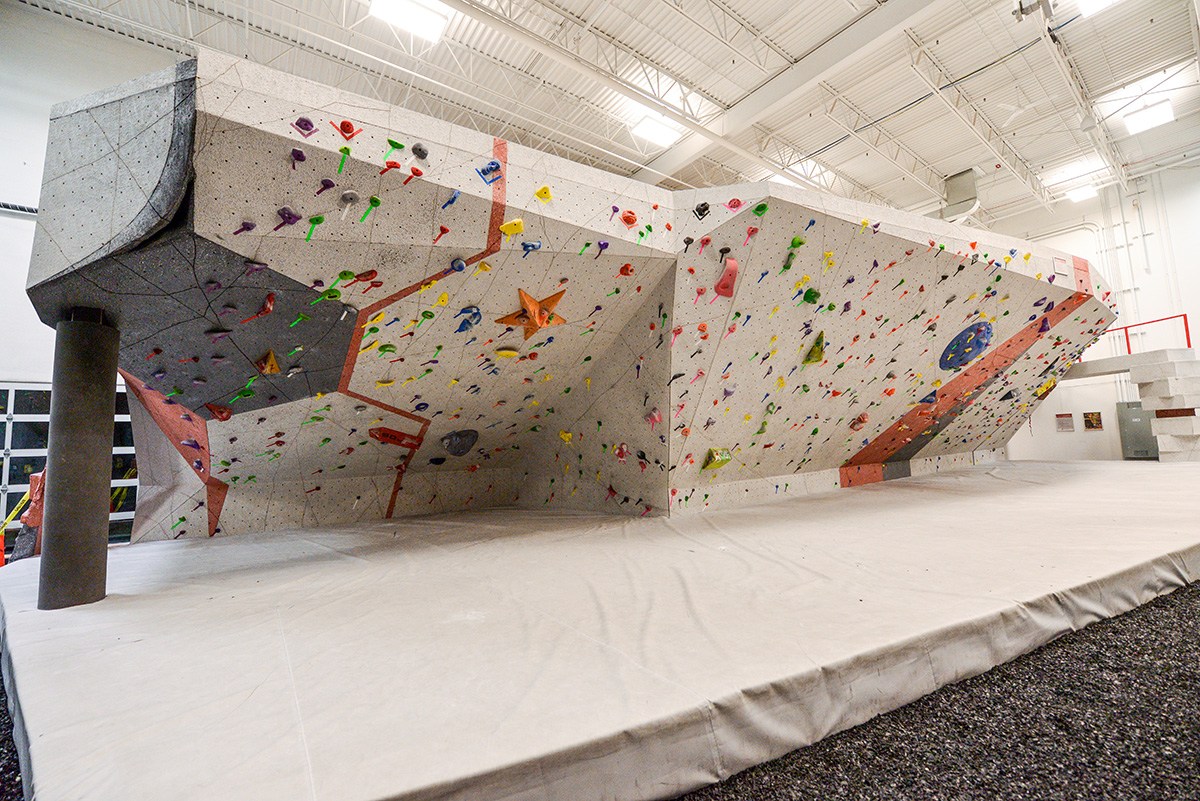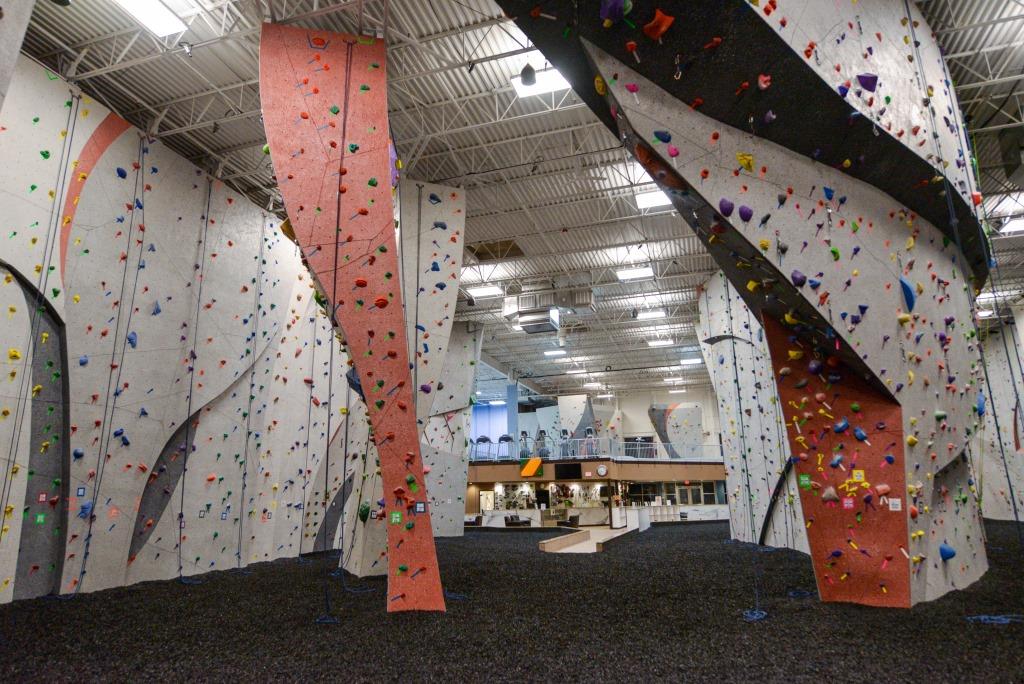 Address
246 Windy Point Dr
Glendale Heights, IL 60139
Hours
Mon – Fri : Noon – 10 pm
Sat – Sun : 10 am – 6 pm 
4th of July : Closed
Thanksgiving Day : Closed
Christmas Eve : Noon – 4 pm
Christmas Day : Closed
New Years Eve : Noon – 6 pm
New Years Day : Noon – 10 pm
Since: 2010 About Me: Born and raised in the Northwest Suburbs of Chicago although his heart belongs in the wilderness. Currently in the process of raising his daughter Linnea to become a new rock prodigy, or ballerina, with his wife Hannah. Hometown: Batavia, IL Climbing Since: 2006 Favorite Type of Climbing: Anything Outside Favorite Climbing Area: Smith Rock, OR What I love about climbing: The lifelong friendships and humorous stories. Oh and exposure. Gotta love exposure. Other Interests: Backpacking, Hockey, Skiing, golf Interesting Facts: Has a weakness for antipasto.
Since: 2019
About Me: I received my Master's degree in Sustainability, Planning and Environmental Policy from Cardiff University in the United Kingdom. I love nature and the outdoors. I hope to one day work with the United Nations on issues and topics such as transnational relations, sustainable food systems and planning for future eco-cities.
Hometown: Libertyville, IL
Climbing Since: 2013
Favorite Type of Climbing: Bouldering!
Favorite Climbing Area: Holy Boulders, So ILL.
What I love about climbing: I love puzzles; the problem-solving aspect of climbing is what hooked me!
Other Interests: Avid hiker, camper, kayaker, and hammocker (yes, it's a thing)
Interesting Facts: E-Sport athlete in training.
Since: 2018
About Me: I am a musician and outdoor enthusiast whom you might find under a tree performing for some chickens and the occasional goat (naturally, as they are the best audience). I love people and nature and would like them to be as connected as possible.
Hometown: West Dundee, IL
Climbing Since: 2017
Favorite Type of Climbing: Lead climbing
Favorite Climbing Area: Red Rock Canyon
What I love about climbing: I love the community and the excuse to explore beautiful and obscure places in nature.
Other Interests: Writing music, biking, and foreign languages.
Interesting Facts: I lived in France after college.
Since: 2019
About Me: Spent most of my life in the southwest suburbs then moved to Hoffman Estates after highschool. Spent most of my time barefoot outside as a child playing sports or enjoying nature. I played soccer my whole life and after highschool when I stopped playing, climbing became my new outlet. I have a rescued bulldog named Buddha that loves food and naps just as much as i love climbing!
Hometown: New Lenox
Climbing Since: 2014
Favorite Type of Climbing: Bouldering but leaning towards sport now
Favorite Climbing Area: The Red
What I love about climbing: The challenge as well as the supportive community.
Other Interests: Mountain biking, Soccer, Video games.
Interesting Facts: Proud vegan since 2016
Since: 2017
About Me: I grew up in the Western suburbs of Chicago. When I got into climbing I never expected it to change my life in the way that it has. I'm forever grateful for all the opportunities climbing has given me and for all the amazing people it's brought into my life.
Hometown: Hanover Park, IL.
Climbing Since: 2014
Favorite Type of Climbing: Bouldering
Favorite Climbing Area: Chatty
What I love about climbing: Finding and working on new projects and the friends you make along the way.
Other Interests: Video games and basketball.
Interesting Facts: Loves climbing but is terrified of heights.
Plan a group visit!
Vertical Endeavors Glendale Heights offers options for groups big and small. Bring your group in to experience the thrill of climbing. No experience is necessary and there is no age limit. We offer climbing for all ages and abilities!
Team VE
At Vertical Endeavors in Glendale Heights, we are proud to offer three premier climbing teams; Junior Team, Intermediate Team and Advanced Team. All three of these climb teams are competitive and require kids to go through a tryout process prior to being placed on a team. Tryouts run at the beginning of each season (January for rope season; August for bouldering season).
Tryouts cost $20/child. Please sign up in advance for a tryout slot. We have a Junior Team, an Intermediate Team, and an Advanced Team.
Climb Club
Club is a laid back climbing program centered around having fun and encouraging kids to experience rock climbing. No prior experience is necessary! Club consists of a variety of games, climbing activities, and a fun environment. With Climb Club, you pick the day that works best for you! We offer a Monday session that runs from 4:30pm to 6pm and a Wednesday session that runs from 4:30pm to 6pm.Club costs $75/month and includes one session every week (either Monday or Wednesday), climbing gear (harnesses, shoes and chalk), and certified instructors. For questions regarding Climb Club, please contact our Club Master John at johno@verticalendeavors.com 
Take a Lesson!
Do you want to advance to the next level? We offer lessons for those committed climbers. A lesson with one of our staff members will open you up to new techniques and possibilities in the climbing world. We offer lessons in Basic Top Rope Skills, Movements + Technique, and Sport Lead Climbing. We also offer personalized Private Lessons so that you can work one on one with a knowledgeable instructor on how to advance your skill set.
Adult Climb League
Have you ever wanted to join a bowling league? Well this is like that. Except we climb things. Adult Climb League is a great way for both beginners and experts to make friends, meet other climbers, and get involved with our community at Vertical Endeavors! ACL has a competitive aspect, however, the competition is fun and friendly. There is no skill requirement; all levels and abilities are welcome to join this laidback league. Adult Climb League runs in seven, 4-week-long sessions throughout the year. We meet on Tuesday nights from 7pm-10pm. The cost for one 4-week session is FREE.*Please note this price does not include entry or rental gear.
Gals Against Gravity is a women's climbing group for those who identify as such. Gals fosters a community of positivity while seeking to teach skills and techniques to ladies in the world of climbing. Gals consists of a fun group of people who are all stoked on climbing. The group offers partners to climb with, clinics, and lessons aimed at improving climbing and having fun.All skill levels are welcome!
Gals runs every Thursday from 5pm-8pm. The price is $15 for non-members and free to members.
All participants must sign our Liability Waiver and Rules Agreement.